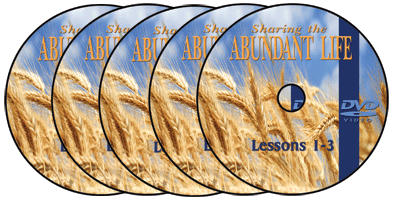 Welcome to the supplementary material website for the DVD series "Sharing the Abundant Life." Here you can access all the materials to go along with the series. You can download teacher aids, study guides, song suggestions, follow-up guides, and materials to assist with evangelistic record-keeping.
Thank you for your support, and may the Lord bless us as we reach out to lost souls in the United States of America.
Please contact us for ordering information.
View a preview of lesson #1 >>
View chapter 2 of the Sharing the Abundant Life book >>
View "Into the Abundant Life" >>